ABOUT THE PROJECT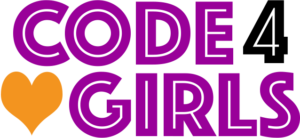 Code4Girls is a project designed by the Hapa Foundation and implemented in partnership with Developers in Vogue and the Forum of Heads of Girls Senior High Schools (FOHGSHS). It is sponsored by Google's Computer Science for High Schools programme and Hapaweb Solutions. Training venue in Accra is provided by and British Council Ghana and in Kumasi by hapaSpace.
The project seeks:
To supplement what is taught in the classroom on HTML, CSS and Website design.
To bring the ICT course to life by helping each participating student develop her own website in predetermined thematic areas by the end of the project.
In the 2017/2018 academic year, Code4Girls will be implemented in 12 girls only senior high schools in the Ashanti, Central, Western and Eastern regions of Ghana. 3 students from each school's ICT Clubs will be trained as HTML & CSS champions, while 2 teachers from each school will serve as mentors. 
IN SCHOOL TRAINING
The student champions and their ICT clubs will hold 2 training sessions in each of the 2 terms duration of the programme. Each training session will train 25 students to build their own individual websites with HTML & CSS. In total, 100 students would be trained in each participating school at the end of the two terms. An intra-school competition will be held at each school to select 10 of their best designers.
VACATION TRAININGS
Aside the trainings in the schools 12 training sessions will be held in Accra and Kumasi during vacations in 2017 and 2018.  8 will be in Accra and 4 in Kumasi. The invitation to attend will be extended to all girls in any senior high school in Accra and Kumasi.
GRAND COMPETITION
The 10 students from each school will represent their school at the grand finale in Accra to compete in the development of 5 websites.
TRAINING OBJECTIVE
This two days training is to equip participants with the basic knowledge of HTML & CSS. These are the foundation for becoming a web designer, web developer or web programmer. At the end of the training, participants will gain the fundamental understanding of HTML & CSS as well as develop a web page based on the BBC website – see the sample at www.hapafoundation.org/docs/c4g/project/bbc.html